Streamin Real Audio of pre-mastered songs recorded @ Fanshawe.


Unfortunately, Tripod won't let me put mp3's on the site, so you'll have to get them off Music City, You'll have to download the Morpheus File Sharing Program.


bring da noise/past judgement rm
bros b4 hoes rm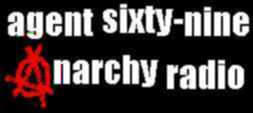 Listen to Agent 69 Anarchy Radio! All Songs Picked by members of Agent 69.
Punk, Hardcore, Emo, Ska, Reggae.